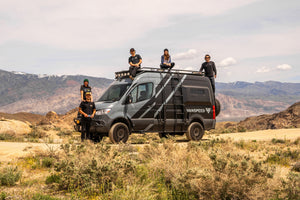 FOUNDED ON PASSION
Vanspeed was founded on a passion for travel and action sports, which is what drives our commitment to creating custom-built vans that seamlessly transition into nature. We understand the importance of having a vehicle that not only performs well but also reflects your unique style and personality. This is why we take great pride in crafting custom features that cater to your specific needs and desires.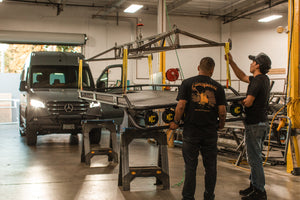 YEARS OF SERVICE
At Vanspeed, we have been serving the van enthusiast community for 7 years with over 100 years of combined experience within our team of skilled professionals. We prioritize using top-of-the-line materials that balance rugged durability and multi-functionality when crafting custom-built vans. Our skilled master craftsmen are passionate about providing you with the perfect adventure vehicle. We meticulously design, test, and craft our hard parts and interior components right here in Orange County. We take great pride in our commitment to quality, ensuring that you receive the best van builds available on the market.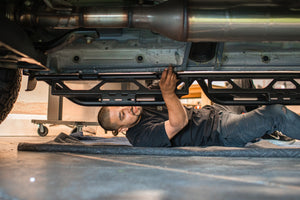 ONE STOP APPROACH
Our one-stop-shop approach enables us to manage every aspect of the design, production, and installation process in-house. This allows us to offer a wide range of custom features, including roof racks, bumpers, ladders, side steps, and more. Our dedicated team is committed to meeting your specific needs, whether it's adding additional windows, solar panels, a shower, a roof-top tent, or extra seating.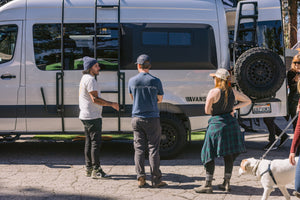 WE VALUE YOUR TIME
We understand that time is of the essence, which is why we offer pre-engineered platforms that can be on the road in as little as six weeks. Our Mercedes Sprinter platform blends the most sought-after features of our custom builds, guaranteeing the perfect combination of style, comfort, and functionality for your next adventure.We believe in providing high-quality van builds that exceed our customers' expectations, which is why we have earned the Mercedes-Benz ExpertUpfitter stamp of approval and are now recognized and certified by the RVIA.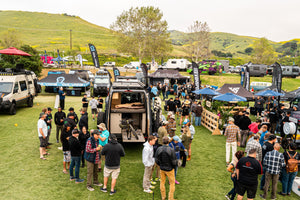 OUR COMMUNITY
At Vanspeed, we believe that building a strong community is the key to success. That's why we foster community events, meetups, and other activities that bring people together. We know that our customers aren't just looking for products or services - they're looking for connections, experiences, and a sense of belonging. By creating a vibrant and engaged community, we're able to meet those needs and build long-lasting relationships with our customers